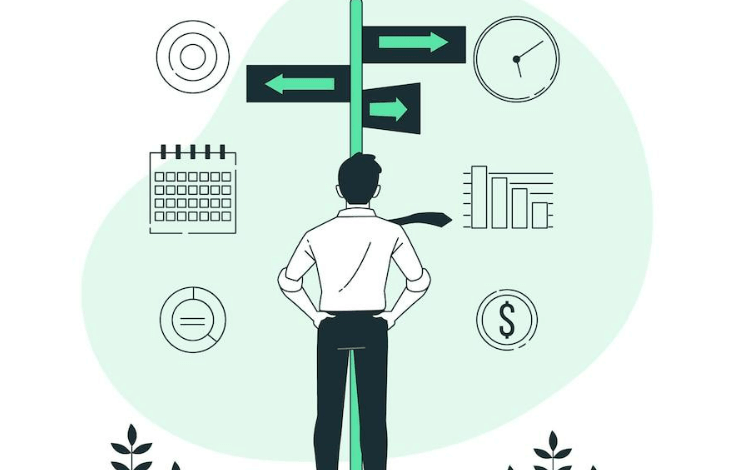 Codeless Test Automation: A Key Solution for Salesforce Automation Testing
Salesforce is a distinguished cloud-based software company that has accomplished widespread acceptance for its CRM (Customer Relationship Management) systems and sales applications. Though many CRM systems are available in the market, Salesforce CRM holds a noteworthy global position due to various factors. For instance, quarterly and seasonal updates of Salesforce aimed at improving the existing functionalities. However, enacting these updates without robust testing may alter the existing code and affect the potential Salesforce features.
The Salesforce automation test is pivotal in facilitating an efficient and streamlined testing approach. There are multiple methods of conducting tests, and the use of no-code test automation tools is one such emerging trend.
In this blog, we will highlight a comprehensive guide to codeless Salesforce automation testing.
How Codeless Test Automation Smoothens the Salesforce Testing Process?
The no-code test automation platform establishes more streamlined communication with different teams. Since all stakeholders can equally participate in the testing process due to no-code test automation, it is highly recommended to use. For instance, business users are the ones who need to operate Salesforce to carry out daily activities.
Smoothen Deployment
Using a codeless platform minimizes the need to write long and complex code, which means no prior coding knowledge is required. Contrary to this, code-based tools, like Selenium, require robust knowledge of coding and programming. Due to this, the codeless test automation tool facilitates the deployment process of Salesforce because the users and QA team engaged in the Automation Testing Course need not spend their precious time learning coding and programming. 
Opkey is a no-code or codeless automation tool that makes use of automated test scripts by leveraging advanced technology, like AI. Hence, it aids in accelerating the overall deployment process of Salesforce.
Worthwhile Operations
Undoubtedly, coding and programming tools are notoriously expensive; a substantial amount of time is needed to learn how to operate these tools. However, the codeless automation tool has a low learning curve. Unnecessary expenses on training can be minimized. For instance, Opkey is a codeless tool that allows technical & non-technical users to participate in Salesforce automation tests. Opkey can be operated by business users with minimal training.
Cross-Technology Verification
Salesforce applications are often integrated with other technologies to streamline the critical operations of businesses, like real-time data transfer and live monitoring. Testing through the codeless tool helps evaluate the integration of the CRM system with other technologies to ensure business continuity.
Improved Test Coverage
With no code test automation, business users who actually know and run the critical business processes can participate in testing. This increased the risk coverage.
Boost Reusability of Test Cases
The codeless test automation tool enables the reusability of test scripts across the project. So, everytime QA team members don't need to start from scratch. Most codeless tools simplify the maintenance process by integrating new-age technologies like AI; Opkey is one of them that leverages AI technology in automation testing.
Key Tips to Select the No-Code Test Automation Tool for Salesforce
While choosing the codeless tool, make sure whether it suits the existing environment or not. For instance, check whether the codeless tool is compatible with the existing functionality of Salesforce.
Suitability
While choosing the no-code test tool, verify how intuitive it is. Go with a platform or a tool that is easy to use and can be installed without much complexity. Evaluation of all this will let you know how easy the creation and execution of test scripts is within the existing environment.
Analytics
Select the tool that can facilitate detailed reports on test results, such as pass/fail rate, test coverage, and execution test time. Furthermore, ensure that the platform or tool you chose provides adequate resources to assist in tough times.
Opkey: A Comprehensive Solution for Automation Testing of Salesforce
Salesforce CRM is quite beneficial for businesses. Testing is the most crucial aspect of getting the most out of your CRM system.
The Salesforce ecosystem is quite complex and requires robust automation testing. The codeless test automation tool is the most feasible choice for the Salesforce automation test.
Opkey is a codeless test automation tool built specifically for Salesforce testing. It can be installed within hours, and testing begins the same day. Within a few hours of testing, users can create the tests.
Opkey offers AI-powered smart object recognition and self-healing scripts to detect broken objects or tests and fix them without code. The test library of Opkey facilitates a repository of previously run tests that can be used again, and this helps optimize the time and money resources.