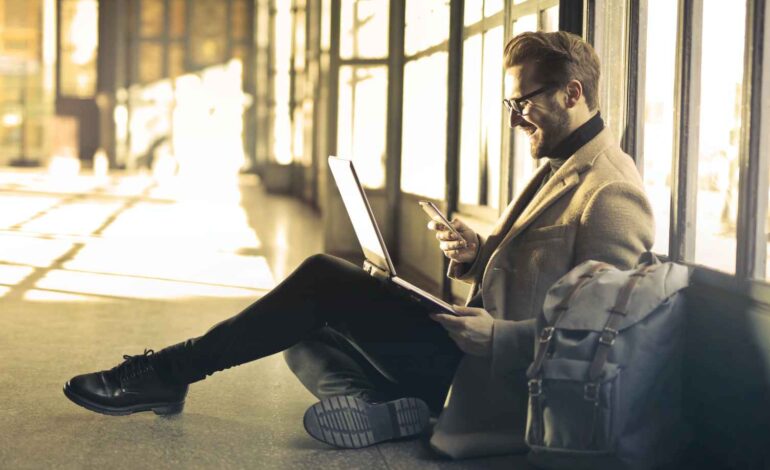 How To Choose A Cloud Consulting Company You Can Trust
Cloud projects can be complex due to all their moving parts, yet they help businesses reach their goals while becoming more flexible and competitive. Many businesses seek the assistance of cloud consulting service providers for assistance during this process. With cloud services becoming more mainstream, companies increasingly turn to third-party providers specializing in implementation.
Cloud consulting companies provide consulting services that assist companies in setting up cloud environments that fit them perfectly for them, from setting up software applications to processing data. However, not all cloud infrastructures are created equally – some consultants specialize in implementation, migration, and support expertise for businesses needing complex or customized cloud computing solutions.
But how can you select an effective cloud consulting partner and provider? This article provides answers.
What Is Cloud Consulting?
Cloud consulting services provide outsourced assistance in the implementation and usage of cloud computing for organizations. Generally, their goal is to establish an effective foundation for their cloud initiatives – these services tend to be delivered remotely over the internet with consultants typically visiting client locations only when necessary.
Cloud consulting firms create strategies incorporating cloud readiness assessments and cyber security measures that ensure business data, apps, and workloads are secure from digital disruptions. Contractually contracted services tend to specialize in using PaaS/IaaS/SaaS technologies for maximum benefit for clients.
Outsourcing cloud services removes the expense and hassle associated with setting up infrastructure to launch projects, while cloud consulting providers help businesses combine expertise, time, and assets on cloud applications.
Consulting firms or analyst teams often charge their clients fees to advise them on how best to utilize cloud technology and meet business objectives with the cloud. This approach allows businesses to reduce physical IT expenses such as: Ensuring quality support infrastructure, Employee training, Software procurement, and operating system license expenses.
Cloud consultants help organizations achieve their business objectives more easily. In particular, this enables firms to understand how effectively their security model functions.
Additionally, they outline all available services and advise tech firms on ways to bolster security systems so as to safeguard their cloud environments from cyber threats.
How Can I Select an Appropriate Cloud Consulting Company?
Cloud technology opens new business possibilities that enable greater creativity, productivity, and agility – however, selecting an adequate cloud service and company requires expertise as well as a clear understanding of business requirements.
As the first step, determine what specific cloud services you require – what type of storage or computing power, complexity level, and security features should be prioritized based on this need. Knowing this ahead of time helps shorten potential candidates until the right company can be found.
Once again, conducting extensive research will enable you to accurately gauge a company's experience providing cloud services. Review their portfolio, ask about previous projects and success stories related to cloud computing solutions, inquire into custom development capabilities for businesses using them currently, as well as obtain references of clients currently availing themselves of these services. Once you know more about what the company has accomplished in the past it becomes much simpler determining whether they offer exactly the expertise and experience necessary.
Assessing a company's technical abilities is also key. Look into their core competencies to verify they possess all of the skills needed for service provision; inquire into IT infrastructure and processes as well as security protocols – an established cloud consulting company will have proven its mettle through several successful projects and industry-leading technologies.
Verify the company can offer ongoing support and scalability. Many cloud services require ongoing updates for peak performance; ask about monitoring assistance as well as their availability for service-related issues. Furthermore, confirm if their experience lies in scaling services up and down depending on business needs.
Tips to Help you Find the Best Cloud Consulting Company for your Organization
1. Understand your Cloud Strategy
You must understand how your cloud-based services work before selecting a cloud consulting company because it is one of the most critical aspects in determining business growth. The first step to understanding the strategy is to learn about the features and benefits of cloud computing. The second is to assess your business processes.
You can evaluate your cloud strategy from three perspectives:
Strategic perspective
Organizational perspective
Technical perspective
2. Know what Your Business Needs
Identifying your business requirements gives you a clear picture of what services to expect from any cloud consulting service provider. If you don't know what your demands are right now, you can still ask for the assistance of a consultant to evaluate your business's needs. To help you determine your requirements, ask yourself the following questions: What are my business concerns that the cloud can fix? What kind of assistance will we require during and after the transition? Do we have enough budget for the cost? Once you know what type of cloud assistance you need, it will be easier to analyze and select the best cloud consultant for your business.
3. Establish Your Budget
It is wise to estimate the costs involved with transitioning to cloud environments before hiring cloud consultants; while setting an initial budget may not be required for receiving their services, failing to do so could result in unnecessary overspending or underspending. Make sure that prior to engaging in amazon cloud services with any cloud provider, you are fully informed as to their pricing structure and scope of offerings.
4. Hire the Right People
It is imperative that the appropriate individuals be recruited as this will serve as the cornerstone for improving your cloud environment, setting you apart from competitors by setting high standards in this environment.
5. Explore Their Approach to Cloud Management
Businesses entering the cloud without knowing their provider's approach to managing it shouldn't make this decision lightly; to get an understanding of this aspect of service provider management it would be prudent to arrange a meeting and inquire how they manage cloud services; an innovative provider would work alongside your IT department on creating an approachable cloud system which keeps their focus primarily on growing their business rather than being bogged down with routine IT-management issues.
6. Avoid Vain Metrics
Many consulting companies employ vanity metrics – those which seem attractive but ultimately don't impact marketing strategy in any meaningful way. Common examples of vanity metrics are customer acquisition cost, lifetime value, and satisfaction scores (an NPS score could count as a vanity as well)- although any number can fall under this classification; to identify effective metrics you must identify which have more followers while producing accurate results.
7. Understand Their Tools and Technologies
Before signing any contract with a cloud consulting provider, it's vitally important that you fully understand their products. If the cloud will become an extension of your business, be certain your cloud provider has all of the appropriate tools in their toolbox so they can meet all of your company's needs. Asking what their toolkit includes can ensure this.
8. Read Client Testimonials
Businesses' brand reputation is vitally important when considering who provides their service, whether that service be cloud consulting or something else altogether. When just starting up, companies may lack online information; don't take this as an indication they cannot complete their job successfully – instead, use what former clients have said about your cloud consulting provider to assess reliability.
Conclusion
When selecting a cloud solutions consultant, it's essential to keep these factors in mind. Your ideal partner must possess outstanding credentials in both cloud computing and your chosen technologies – these knowledge and abilities have proven themselves time after time for optimal business results.
Google Cloud services and planning consultants who excel should possess skills, knowledge, professionalism, expertise, familiarity, and solutions tailored to meeting client objectives. When selecting an advisor or agency as your solution provider, compatibility and expertise should be of primary considerations in selecting their service.
Consultant Companies offering cloud strategy and planning should possess extensive expertise, as well as possessing skills necessary for analyzing current situations to provide advice for moving forward, reviewing any data sources or systems already existing within an enterprise, as well as having knowledge about vendor offerings as well as competitive dynamics within cloud computing landscape.
Spend some time doing your research so as to find the person or agency best suited to your work; the better their personnel, the greater will be his or her skills and knowledge; but making your search even harder may require consulting people on who the most qualified one might be; so take note of people's opinions when searching out potential consultants/agencies among available consultants/agencies available today in order to locate one!